---
DISASTER RESPONSE UPDATE: HURRICANES LAURA & SALLY
SUNDAY SEPT 13
It's only been a few weeks since Hurricane Laura devastated our state, coming ashore as a Category 4 hurricane. The destruction is widespread across multiple parishes and our relief efforts are ongoing.
We've already evacuated and transported close to 1000 homeless animals from impacted shelters and rescues, relocating them to our private adoption partners around the nation, to ensure they'll find loving homes. We've also been providing supplies and equipment to small shelters and families in need.
Now Hurricane Sally is headed for the eastern coast of Louisiana. We're working quickly to get prepared. About two hours north of the city,
our three animal care facilities: the Enoch J. Donaldson Animal Sanctuary, the TransPUPtation Center and Merry Wood Refuge – all in the Washington parish area – are anticipating impact from the storm.
We hope all our friends, supporters and the animals in harm's way keep safe and secure during this latest crisis. After the storm passes, we'll report the needs in our area and inform people of ways to help.
Individuals wanting to volunteer should join the agency's Facebook group. Any companies wishing to donate needed supplies for the disaster relief should contact Disaster Relief Coordinator, Brandy Labiche, at brandy@humanela.org.
THANK YOU FOR CARING!!
If you are a small Louisiana shelter or rescue in urgent need of assistance, or if you are a 501(c)3 private rescue / adoption charity wanting to apply to assist with transports/adoptions, please contact Jessica Cameron at jcameron@humanela.org.
If you'd like to assist as a volunteer during this effort, please request to join our Volunteer Facebook Group. Join HERE
Hurricane Response Photos: September 2020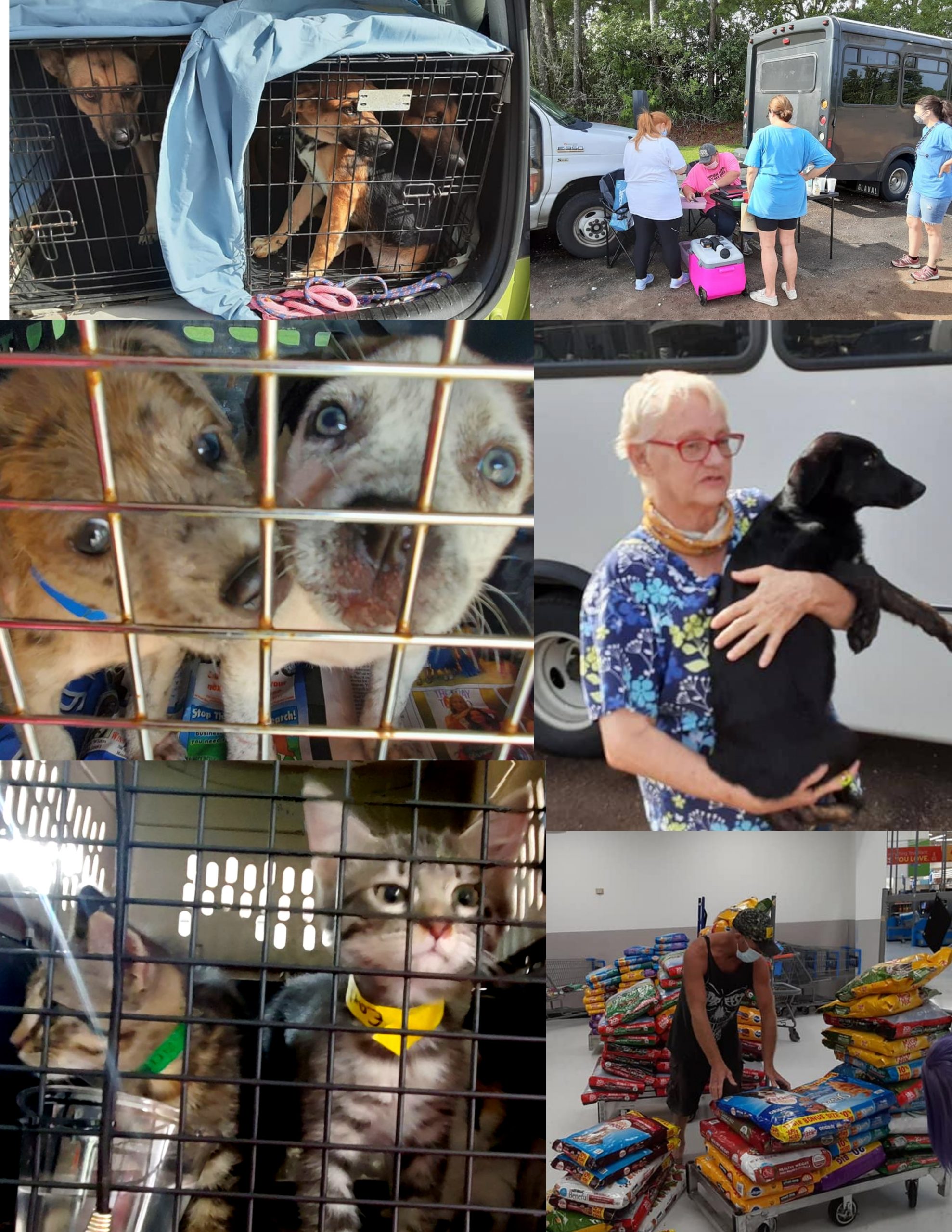 | | | |
| --- | --- | --- |
| | Special Thanks to Our Partners | |
---