---
UPDATE – MONDAY JULY 15, 2019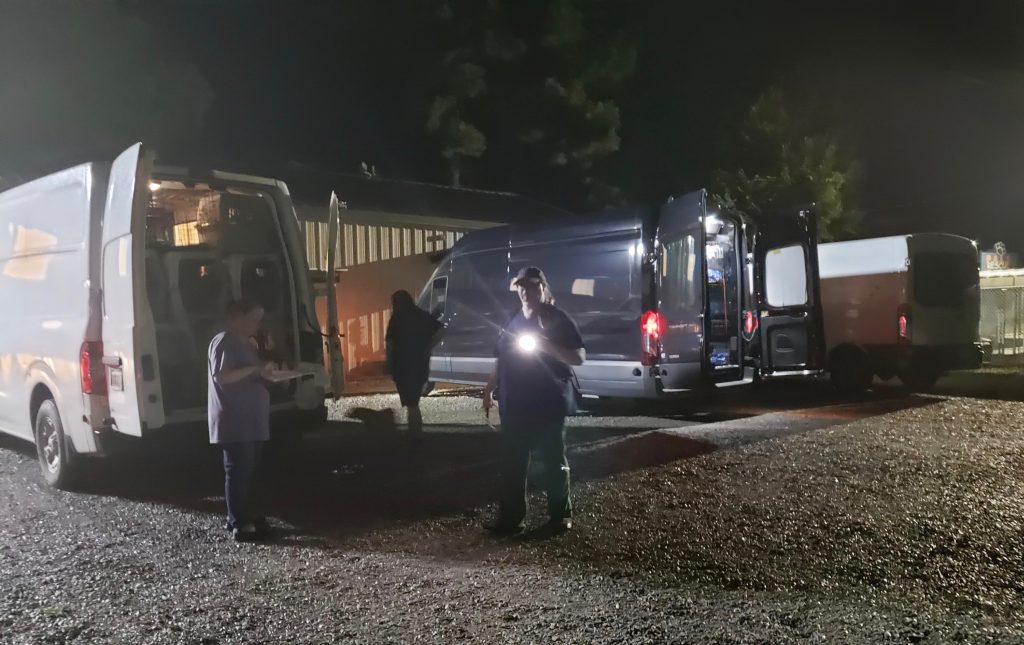 The Humane Society of Louisiana crew and scores of volunteers worked nonstop to protect animals impacted by Hurricane/Tropical Storm Barry.
Louisiana citizens remained vigilant and first responder teams went into action as Hurricane/Tropical Storm Barry moved through the state .A Flash Flood Watch for Southeastern Louisiana is still in effect. Many homes are without power, and many areas across the state have been impacted by flooding.
Despite the hardships for many, we were lucky to have been spared some of the most dire predictions of significant flooding and levee breaching being realized. We'll soon have a better idea of the scope of the damage and will be better able to assess local needs going forward.
Here's what we did to respond:
After securing our animals at our Mt. Hermon and at our Tylertown properties, our crew went to work setting up transports for adoption-ready animals in harm's way. We set up a Facebook group to help small rural shelters connect with northern 501(c)3 rescues willing to take in the storm victims. We've been organizing transport vehicles and working nonstop to make the animal transfers happen.The kind donations of our members have been covering the costs of vet checks, health certificates, fuel, equipment and evacuation costs. Transports from the most impacted areas are scheduled to continue through next week.
---